RADIO GRAVEYARD ORBIT

July 2019, English, 4.25 x 9 in, 62 pages + 18 inserts, black & white, softcover, spiral bound
Edition of 150
Design: Sming Sming Books
Available Online @ Sming Sming

RADIO GRAVEYARD ORBIT is a hybrid transmission—part text, part listening score—created in collaboration between installation/sound artist Andrea Steves and poet/dancer Laressa Dickey. Space Junk circles overhead. Literally, overhead, the global circulation of waste, commodities, and global extraction, in their own time. This waste extends beyond our physical boundaries, beyond the seen, beyond the speed and scale at which we can understand it. The text provides the atmosphere for the listening. The listening provides pause and interruption. RADIO GRAVEYARD ORBIT is designed to engender a sense of curiosity and connection, as well as specific instructions for ways of observing space/place around us. It seeks to grapple with the effects of capitalism, colonialism, bureaucracy on the literal space of the universe.


Museum of Capitalism

Museum of Capitalism is a project conceived by FICTILIS taking the form of a public museum that treats capitalism as a historical phenomenon. This speculative institution views the present and recent past from the implied perspective of a society in which the current economic and political system is memorialized in a manner similar to (the Museums of) Communism, Apartheid, etc. Using this conceit, and a variety of formats—primarily exhibition, installation, performance, and publication—the museum provides a dynamic context for a growing body of work exploring the intersections of economic issues with those of race, gender, and environment, while engaging directly with the contemporary crisis in political imagination that makes it "easier to imagine the end of the world than the end of capitalism."

Suggesting that capitalism's compounding crises have demonstrated the inevitability of its eventual end and its worthiness for the kind of reflection and remembrance that a museum would evoke, the project invites audiences to inhabit an indeterminate, imaginary future in order to better recognize the historical specificity, idiosyncrasy, and contingency of the present. The museum performs the role of a public institution, in an attempt to reach broad audiences and become a platform for critical dialogue and civic engagement around some of the most pressing questions of our time.

The Museum has hosted exhibitions in Oakland, CA (2017), Boston, MA (2018), and will be in residence at the Center for Capitalism Studies at the New School preparing for an exhibition in New York in 2019.

museumofcapitalism.org // with Timothy Furstnau and many others // photos of the Oakland exhibiton by Cinque Mubarak



FICTILIS

FICTILIS is the collaborative practice of Andrea Steves and Timothy Furstnau. The word "FICTILIS" is Latin for "capable of being shaped or changed; earthen". This definition refers both to the form of our practice and to the role we hope it plays within the larger culture.

We began collaborating in a public project space in Seattle in 2010, and have made projects, exhibited, and curated internationally since then. And incomplete archive of our work lives at fictilis.com.
Center for Hydrosocial Studies



The Center for Hydrosocial Studies is a living archive concerned with the connection between water and people. We observe the capacity of water to consolidate and erode power. We are interested in the collection, measurement, distribution, conservation, and use of water, as well as techniques of introspection, intervention, intuition, imagination, and the impossible. The Center was established in 2015 in collaboration with writer/artist Rose Linke and anthropologist/artist Annie Danis. More at hydrosocial.org.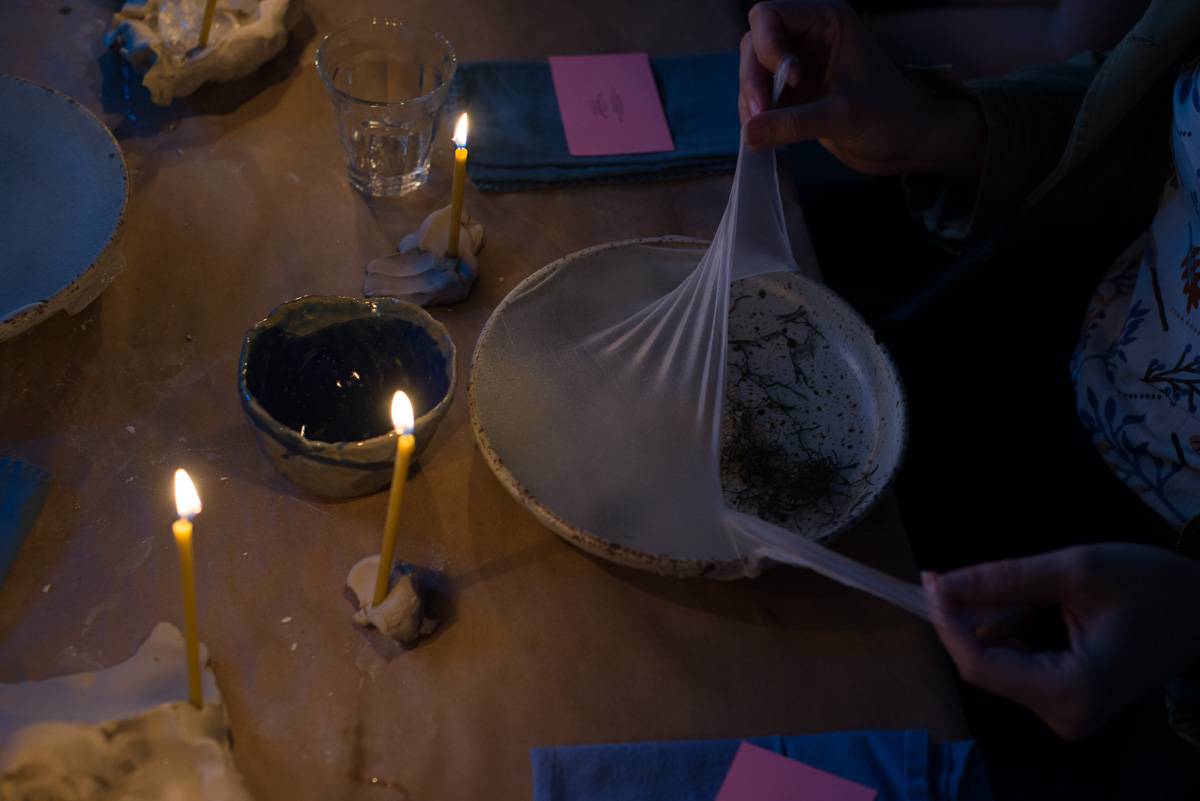 Images by Ward Long from FLOW:CONTROL, a dinner hosted during the Center's research residency at If/Then Studios which explored the relationship between people, water, custom, law, language and experience. Chef and artist Kim Upstill presented a tasting menu to explore three of the Center's research areas alongside Directors Annie Danis, Rose Linke, and Andrea Steves' water pairings.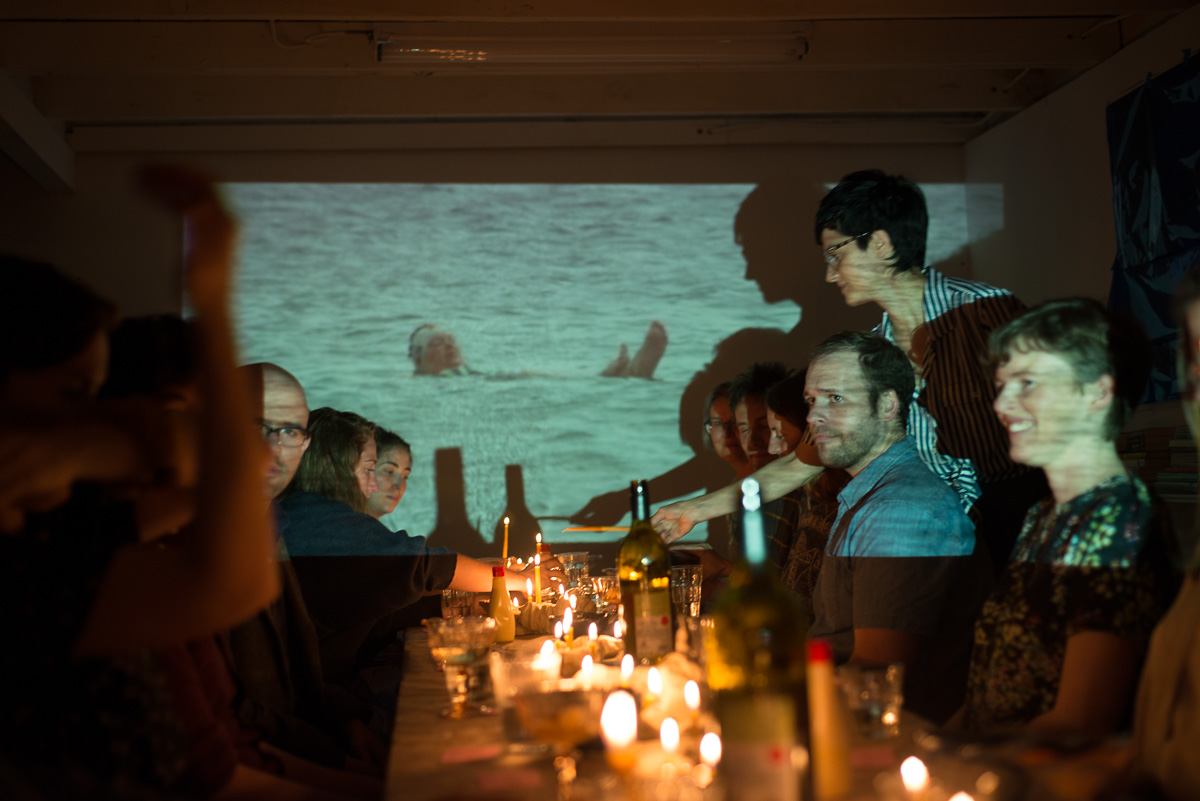 Double Vision


A collaboration with Yulia Pinkusevich and Francois Hughes, Double Vision explores the Cold War history of the Nike Missile Program and its counterparts in the USSR. The project began in the Bay Area's Marin Headlands, which is home to the Nike Missile Battery, part of a nationwide nuclear missile defense system active from 1951 to 1972. The ongoing project gathers materials from former Nike veterans and archives to create interactive experiences using low power FM transmission and video installation at a variety of former military sites.

below: Double Vision at Headlands Center for the Arts, 2018. photo by Tom Ide

below: images from Double Vision for A Long Wait, Portland, ME. photos by Darius Riley