Center for Hydrosocial Studies

with Rose Linke and Annie Danis

The Center for Hydrosocial Studies is a living archive concerned with the connection between water and people. We observe the capacity of water to consolidate and erode power. We are interested in the collection, measurement, distribution, conservation, and use of water, as well as techniques of introspection, intervention, intuition, imagination, and the impossible. The Center was established in 2015 in collaboration with writer/artist Rose Linke and anthropologist/artist Annie Danis. More at hydrosocial.org.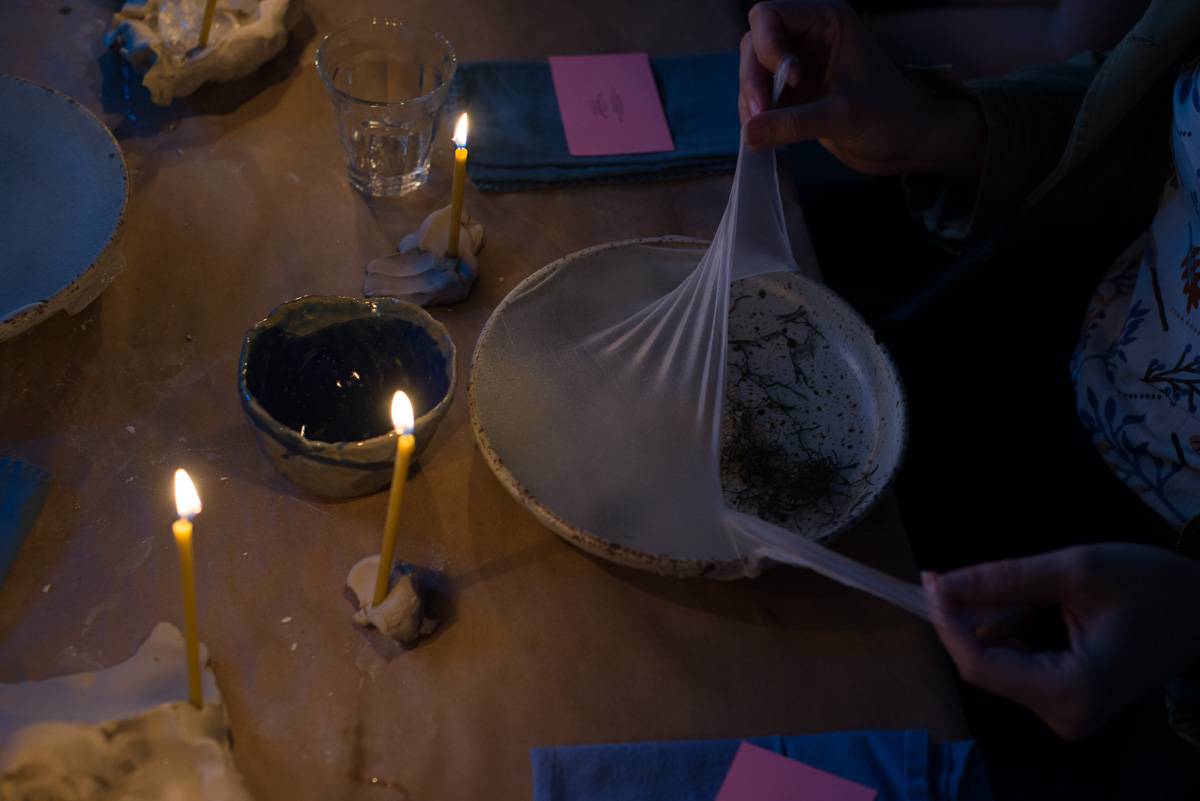 Images by Ward Long from FLOW:CONTROL, a dinner hosted during the Center's research residency at If/Then Studios which explored the relationship between people, water, custom, law, language and experience. Chef and artist Kim Upstill presented a tasting menu to explore three of the Center's research areas alongside Directors Annie Danis, Rose Linke, and Andrea Steves' water pairings.